Zostań właścicielem domowego biznesu; niewiele ryzykując zyskujesz nieograniczony potencjał dochodów
Forever Living Products ma strukturę firmy marketingu wielopoziomowego, inaczej zwanego MLM. W takiej strukturze to ty jesteś naszą siłą marketingową i sprzedażową. Zamiast wydawać tysiące dolarów na tradycyjne kampanie reklamowe, płacimy tobie za to, że dzielisz się Forever Living Products z innymi. Taka struktura MLM oferuje ci wiele korzyści, którym nie mogą dorównać tradycyjne przedsiębiorstwa.
Zostań właścicielem swojego własnego przedsiębiorstwa
Twoje przeznaczenie jest w twoich rękach. Zamiast pracować po to, by bogacił się twój szef, cała praca, którą wykonujesz faktycznie przynosi korzyści tobie. Będziesz cieszyć się swobodą i elastycznością, jakie daje posiadanie własnego biznesu.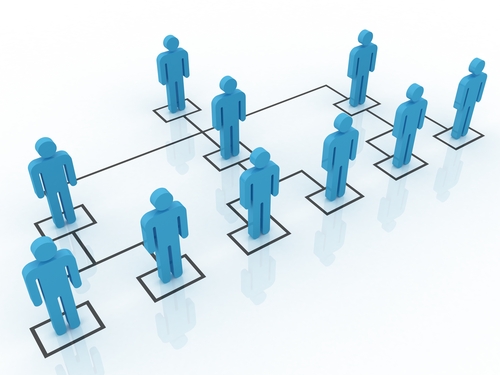 Niewielkie ryzyko i brak kosztów administracyjnych
Założenie tradycyjnego biznesu wymaga nakładów finansowych idących w tysiące dolarów, nie mówiąc już o kredycie bankowym, którego spłata zajmie ci dziesiątki lat. Rozpoczęcie własnego, domowego biznesu z Forever Living kosztuje cię zaledwie kilkaset dolarów. Nie musisz zatrudniać pracowników. Nie musisz myśleć o pakietach socjalnych. Nie masz kosztów administracyjnych. Wreszcie możesz zostać właścicielem własnego biznesu.
Brak limitu zarobków
Zarobki w korporacjach są ograniczone przez rynkowe standardy. Z Forever Living nie ma limitu twoich dochodów. Im ciężej pracujesz, tym więcej zarabiasz.
Dochód pasywny
Być może największym atutem naszej strategii marketingu wielopoziomowego jest trwały dochód. Zawsze będziesz otrzymywać prowizję od działalności Dystrybutorów, których zapoznałeś z Forever Living, cały czas uzyskując korzyści ze swojej ciężkiej pracy.
Marketing firmy Forever Living został tak skonstruowany, by każdy dystrybutor mógł odnieść sukces. Niewiele ryzykujesz i zyskujesz nieograniczony potencjał. Jedyne, czego potrzebujesz, by ci się powiodło w sposób przekraczający twoje wyobrażenia, to pasja sukcesu.